---
Organizing is what you do before you do something, so that when you do it, it's not all mixed up.
---
MADISON VAHLE / CATEGORY LIFE / PUBLISHED: MAY 8-2019
Have you ever walked into your closet and suddenly become filled with absolute stress and anxiety... causing you to immediately evacuate (aka run) without the thought of ever looking back?
You're not alone.
Does finding a simple outfit take far longer than you think it should?
Do you swear that you genuinely feel as though you have "nothing to wear", despite being surrounded by a closet bursting at the seams?
Does finding something to wear daily take longer than you believe it takes others?
You're definitely not alone.
At some point in adulthood you realize that the closet monster isn't going to disappear or *fix* itself. Let's face the reality... this devilish beast of a "thing" is composed of memories and things we'll deal with another day. 
From spectrums of color, decades of trends & fads, sizes we will never see again (or be caught dead in), phases you wished you'd never remember, bargains you never liked, hand-me downs you've managed to never lose, putrid bridesmaid dresses worn twelve hours too long, random YMCA basketball jerseys, and "vintage" tees that you've had since 6th grade band camp. It's a serious. eclectic. beast.
So, unless you're that precisely structured, mystical goddess... donning your fancy matching bra/panties 365 (yes, these people actually exist), then chances are... your closet has made you assume the fetal position at one point or another. I would also venture to say that your closet has been the culprit of an unnecessary amount of stress on a routine basis. Stress that begins from the very moment you walk your bed head into your closet to get dressed for the day.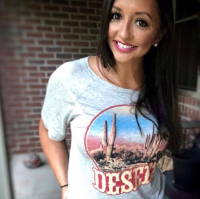 Many people believe that my job is simply to provide my customers with a product, nothing more. I pride myself on doing so much more. I am passionate about my business going the extra mile and not only building a relationship with our customers, but sustaining it by nurturing it.
Not only do we strive to create women who feel confident in THEIR own skin, we want to also nurture you in any way possible going forward. We believe in maintaining our relationship with our customers and providing an extra level of service that sustains such.
My goal is to fill your cup with tips, tricks or even advice centered around our product offerings, and our customer's unique needs .